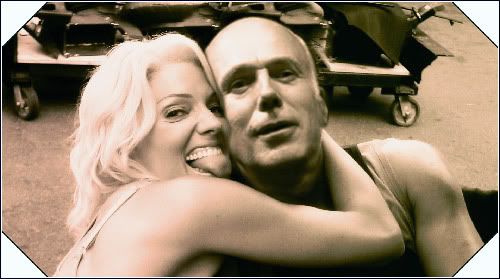 so I was chatting with a friend about BSG recently who asked "why doesn't Tigh get enough action?". wondering the same thing myself (though misinterpreting the question completely).... I answered with these:

***warning: some images not work/kid friendly...and may contain shameless amounts of low-brow humour and OOCness!:P






Boomer/Tigh: "excuses, excuses"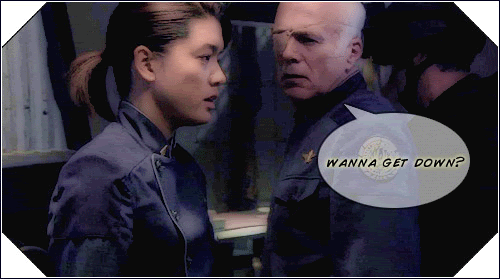 Tigh/Dee: "the bad touch"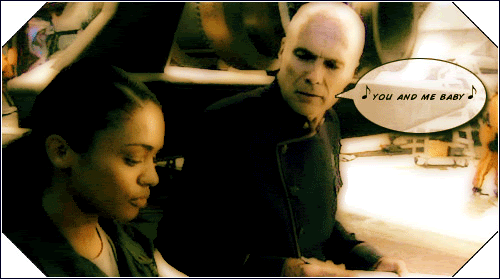 song: "the bad touch" by Bloodhound Gang

Ellen/Tigh: "make-up swirly"



Six/Tigh: "silly rabbit"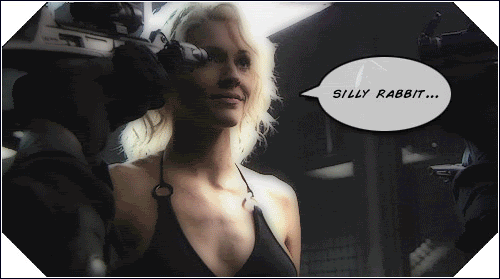 Kara/Tigh: "the important message"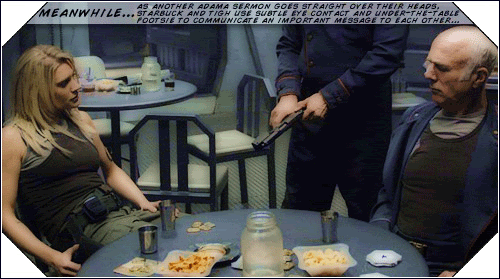 Roslin/Tigh: "good boy"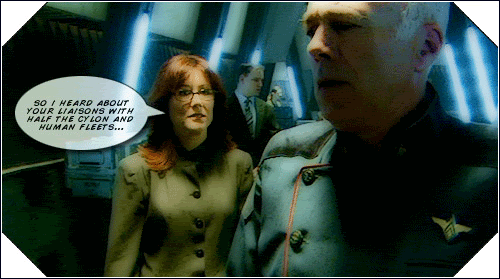 credits: bsgmedia.net for the screencaps, animations inspired by skiffy Galactica Thread Bombs.:P